This online course package contains all 10 modules of the clinical application of duplex ultrasound: The forehead, the nose, the zygoma, the pyriform, the midface, the lips, the NLF, the med soof, the temples and jawline with videos by dr. Peter Velthuis and Dr. Leonie Schelke. Each module contains around 60 minutes of videos and an exam. Ultrasound anatomy, clinical injection techniques ultrasound guided and diagnosis and management possible adverse events in that facia area will be shown. This online course is available for 12 months after subscription and will be regularly updated with new content.
*This online course is in the process of being accredited.
Course directors:
Prof. Sebastian Cotofana
Dr. Leonie Schelke
Dr. Peter Velthuis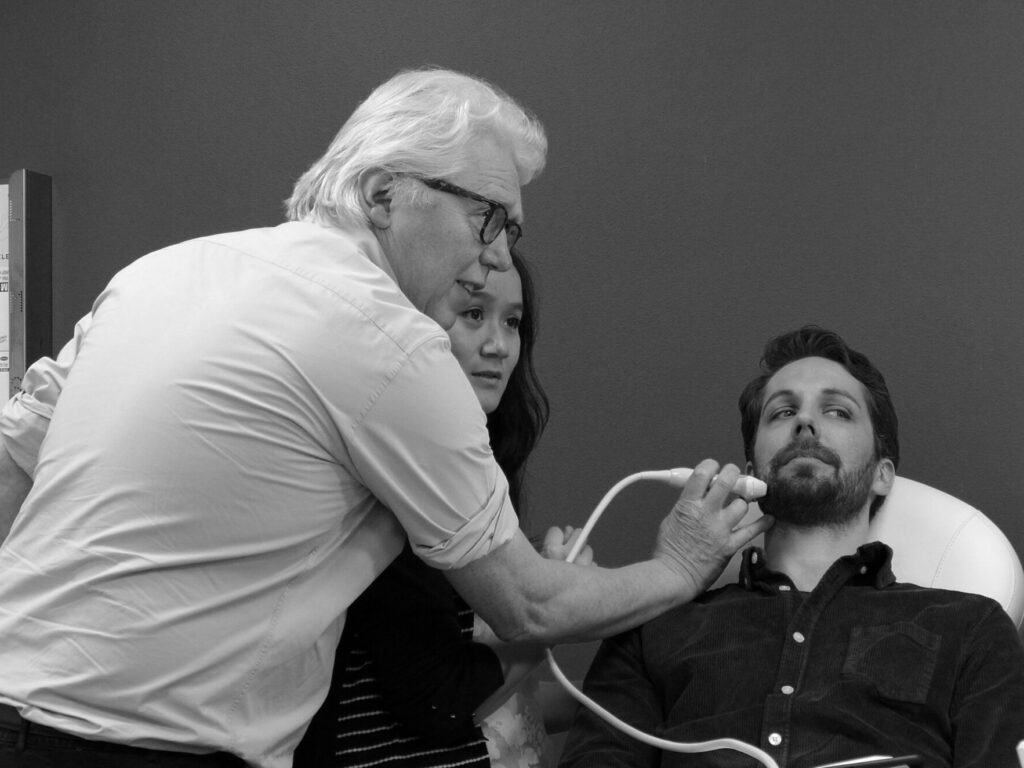 The next two videos of the clinical temples and clinical med soof will show what to expect of the clinical e-learning modules.
Interested in this course?
To subscribe for this course please click below on the image.